Exploring London...and design!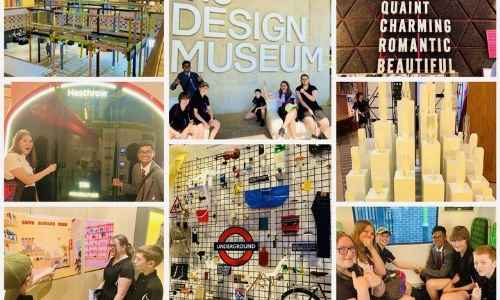 A great day out in which more of our Y8 Knowledge Connected Reps visited the Design Museum in London.
Exploring exciting design concepts and the importance of meaning and representation our students were inquisitive and fully engaged. They also experienced a Q&A with a professional illustrator and asked great questions. As expected they were absolutely fantastic so enjoyed a quick visit to M&M World on the way home!